I get a lot of "I don't know how you manage it" and I thought it would be fun to do a week diary this week :) So you can see how I do it :D
6.00 - Alarm
Snooze (aka the mute button) is pressed twice before I groan, remove the cat, and get out of bed.
First task of the day, inspect last nights cat related injuries. Scratch count = 4 (all on my inner thighs which is weird...)
6.30-7.02 - Dog Walking
And Pokemon catching of course :) A nice walk past a week field. We encountered a Saluki who was doing the spaniel wheat field bounce and was then joined by a spaniel. Much fun.
7.02-7.15 - Feed Pets
Kettle is on. Feed the cat and guinea pigs, change the water for the guinea pigs and the dog/cat so they have fresh water in the hot weather!
Make a cup of coffee and get a glass of orange juice.
7.15-7.45 - Exercises
Because I have problems with my muscles I have to do various stretches and strength exercises every day, otherwise they shrink back to tiny tiny too small. They have to constantly be stretched. Also put on Radio 4 (which will stay on all day).
7.45-7.55 - Run
Get on the running machine and do one program. Program one today. It's basically an interval training program.
It's hot. I am now horribly sweaty.
7.55-8.26 - Bath
We don't have a shower, so a cold bath was definitely in order. Had to remove cat from bath first.
8.26-8.30 - Breakfast
This morning we have coffee, a slice of fruit toast and some orange juice.
8.30-9.00 - Studying
I'm currently doing my BHS exams, so now I spend half an hour studying. Today's topic is safety and keeping a clean environment.
Don't get kicked in the head. That's my advice for the day.
9.00-9.33 - Social Media & Emails
I properly start work for the day. For the first half an hour I update things like the daily deal and also alter stock levels between eBay and the website.
I also go through all my emails and do my book keeping for the day.
9.33-10.00 - Update Website
First thing is to check the Best Sellers and Top 5 are all accurate. Then to make sure that stock levels are up to date.
I then update things like the latest news page and any other page that needs an update.
Finally I work on going through and altering text that needs changing and improving the look of various things. I always try and add a new puzzle or fun game for people to play. Today there is a jigsaw puzzle!
10.00-10.15 - Blog Post
Monday blog posts are pretty much universally about the previous weekend's live show. Today is no exception, a quick Blog post about Sycamore stud live with lots of pictures. They are always such popular posts :)
Followed by some posts with new BF releases.
10.15-10.19 - Coffee Break!
I needed to go downstairs and get my work folder which means COFFEE TIME!
10.19-10.25 - Work Prep
I just quickly spend a few minutes making sure I have everything sorted and prepped for work today (you know that secret other life I have).
10.25-10.35 - Paying Bills
I seem to spend my life doing this. Two more trade shows paid for! Now just a load of forms to send off...
10.35-10.45 - Updating White Board
This gets updated each week with a list of tasks that need completing and the targets for the week. I usually try and get it done as early as possible, so this isn't too bad...Woman's Hour is still on so still morning :p
10.45-11.15 - Magazine
I try and write at least one article a day, it takes a lot of work to produce each issue. Half an hour a few times a week really isn't enough!
This month's theme is 'education' so far we have a front cover, definitely a lot of work left to do.
Managed to get the inner page advert done, set out the layout for the contents and started the news pages today.
11.15-11.30 - eBay Listings
I go through and check that stock levels are accurate and that there isn't anything there that shouldn't be.
If I alter a listing's stock levels I also check all the images are still working correctly and that the text is formatted properly, eBay's systems like to mess things around, a lot.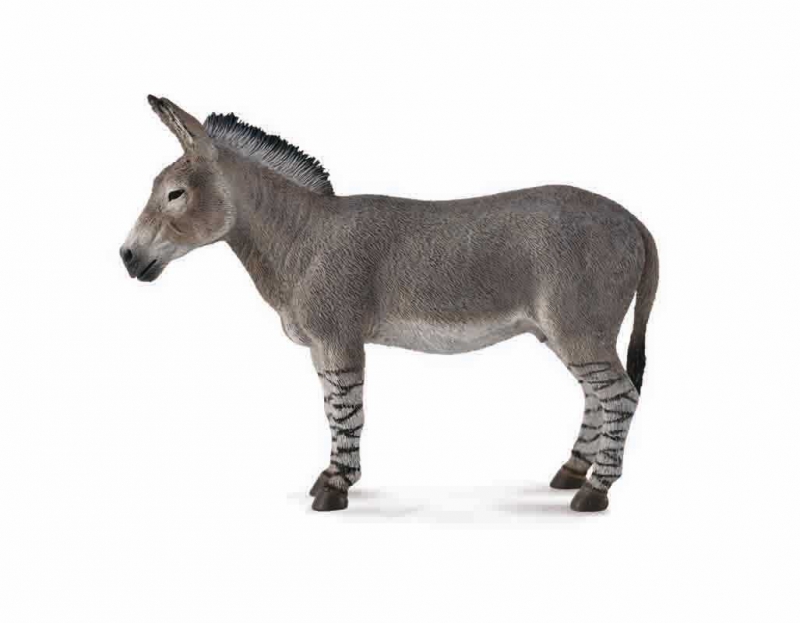 11.30-12.03 Going to Collect Horses
Now off to the store room to collect horses ready for postage.
First step, close window so cat doesn't commit suicide!
12.03-12.23 - Packing Parcels
I hate packing parcels, but I am at least a bit of a ninja with the tape!
12.23-13.07 - Post Office Run
I locked myself out my house. I am an idiot. End of.
13.07-13.43 - Painting
I am really behind with my painting, I try to get 5 horses painted each week but haven't done any in at least 2 weeks!
A couple are nearly complete though, two have their airbrushing complete and one commission is now finished and just drying.
So we are getting there slowly.
13.43-13.58 - Clean out Pigs
Clean out the guinea pigs, hoover the lounge and put the bedding onto wash.
Optional extra task = cuddle Jasmine and get squeaked at :p
13.58-14.09 - Lunch
Today a glass of water and some BBQ flat bread, it's basically like a fitness and lifestyle blog now I think :p Maybe I should Instagram a picture of it.
At the same time I am printing off entry packs for Cantering Carousel.
14.09-17.46 - Work
Off to my real job now!
Idiot forgot her purse and car now has no fuel...fun times! Good thing I live next to a petrol station.
Also the temperature on my car was reading 38degrees. IT'S TOO HOT.
17.46-18.15 - Getting Stuff Done
Spending half and hour getting random stuff on my ToDo list done before I cook dinner (although at this rate I may have ice for dinner)
Today that includes doing the model of the day (which I didn't have time to do this morning) and the weekly deals (which again I didn't have time to do this morning).
Also quickly did the cat litter whilst attempting to make sure the cat doesn't escape the house (I have windows open because it is TOO HOT).
18.15-19.12 - Dinner
Would have finished it earlier if my cat hadn't thrown the first meal I cooked ALL OVER THE FLOOR.
Whilst dinner is cooking (twice) I clean up the kitchen and put the dishwasher on.
Brendon arrives home and I put his dinner on.
19.12-19.38 - Cleaning the Kitchen
7-8pm is cleaning time. First up this evening the kitchen, which is in desperate need of a clean!
19.38-20.00 - Cleaning the Study
It's far too hot for housework is what I've concluded right now.
The study isn't spotless but I can at least now see my desk again and walk to and from my desks and the door without encountering too many trip hazards! The cat has plonked himself on a pile of fabric under my desk and is refusing to move. So that won't be cleaned.
20.00-21.04 - Sewing
I like to do one thing a day that isn't work or cleaning or stuff that has to be done. On Monday's it is working on my unicorn cross stitch.
So I'm off to get a nice cold glass of water and get some embroidery done whilst watching The Handmaid's Tale.
21.04-21.20 - Watering Plants
Nearly time for bed *yay* but first up the entire garden (front and back) needs a good water. And I need to complain about the lack of hosepipe.
21.20-21.36 - Feed the Pets
Final job of the evening is to feed the VERY ANGRY SHOUTY GUINEA PIGS and the equally shouty cat.
The dog is not so shouty.
Also had to do an emergency put some more cold water into fish tank as temperature was a bit too high. A little bit of new water should lower it down a little bit along with a cooler night. So the plants got an extra special fertiliser drink before bed!
21.37 - BED!
I'm finished for the day, which means I get to lie hot and sweaty in a boiling room because we can't open windows due to our cats suicide wish. O how I long for an open window over night. It's the thing I dream of most. That and a hosepipe. Or the dinner he threw all over the floor.